George Graves
Attorney at Law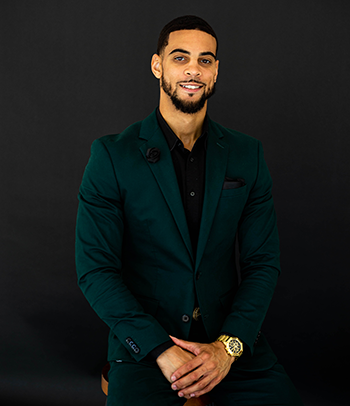 I was born in Mount Holly, New Jersey. My earliest influence was my father, who was a special agent with the Federal Bureau of Investigation (FBI) in Newark, New Jersey for 25 years. On occasion, my father would bring me to the courtrooms in Newark and allow me to spectate. Respect and regard for the law were instilled in me from an early age.
What further fueled my interest and solidified my drive to pursue a career as an attorney, was my participation in Sprayberry High School's very first Mock Trial Team. During my years of competition, I was twice awarded Outstanding Attorney and appointed team captain during my junior and senior years.
I attended Georgia State University and majored in Political Science. I received my Bachelor's Degree in 2014 and acquired valuable experience while interning at top-notch firms such as Cohen, Cooper, Estep, & Allen L.L.C., and the Mabra Firm. I also interned for the Georgia Legislative Program, and with the Minnesota Vikings Legal Department. Immediately following college graduation, I attended Atlanta's John Marshall Law School where I was a member of the Criminal Law Society and Sports and Entertainment Society. I earned my Juris Doctor in 2017 and was admitted to the Georgia Bar Association in 2018.
Shortly thereafter, I began working at the largest criminal defense firm in the state of Georgia where spent my first 3 years in practice. After acquiring a wealth of experience, I decided to leave and open up my own private practice, The Graves Firm L.L.C. I consider it the best decision that I have made thus far! In addition to my experience, I pride myself on my integrity, work ethic, and my drive to deliver excellent representation and superior service to each and every client. In my spare time, I enjoy traveling, working out, reading, going to sporting events, and spending time with family, friends, and my Siberian Husky, Irene.
Honesty and integrity are
pillars of my practice.
Education
Juris Doctorate from Atlanta's John Marshall Law School, Class of 2017

Bachelor of Arts from Georgia State University, Class of 2014
Bar Admissions