Going Above and Beyond
For Your Legal Needs
If you suffered a personal injury our attorney is here for you.
Personal Injury Attorney in Atlanta, Georgia
George Graves
Attorney at Law
After earning his Georgia Bar Admission in 2018, Attorney Graves began working for the largest criminal defense firm in the state. Then in 2021, he opened up The Graves Firm, LLC. George is known for going above and beyond to help people who are in need, and he's here to advocate for you when you've been injured.
In addition to his work, George enjoys traveling, reading, going to sporting events, and spending time with family, friends, and his Siberian Husky, Irene..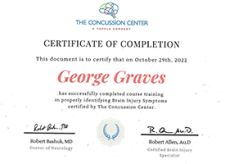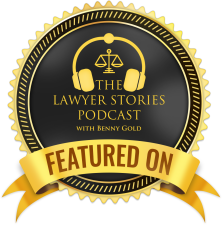 We'll Fight For Your Deserved Compensation
Reckless behavior too often leaves innocent people hurt with injuries that could have life-altering effects. After sustaining injuries from a car accident, dog bite, or slip-and-fall in the Atlanta, Georgia area, you deserve a trustworthy attorney who knows how to help you pursue the maximum financial compensation you need for recovery. From your initial case evaluation to filing your injury insurance claim, to negotiating your settlement, our attorney will advocate on your behalf. Starting down the road to recovery is just a call away: contact our office, The Graves Firm, LLC, today to set up your free case consultation.
Legal Services
Car Accidents
Wrongful Death
Slip & Falls
An accident can leave you feeling extremely helpless and isolated. Whether you've experienced a car accident, wrongful deaths, catastrophic accidents, slip & falls, or a trucking accident you have rights, and our attorney will fight for them.
What Sets Us Apart?
Honest
When you work with us, you get treated with integrity. We'll keep you thoroughly informed and offer trustworthy guidance on your options for moving forward.
Driven
Our attorney is committed to representing you with diligence. No matter how complex your case may be, no stone will be left unturned in your case.
Accessible
You won't ever have to stress about feeling in the dark with your accident injury claim. When you need to chat, our attorney will be there.
Dedicated Representation
Whether you're seeking legal counsel for a car accident, a strong defender after a slip & fall, or diligent representation for a wrongful death, our attorney is the one to call. Put a passionate advocate in your corner and get in contact with our Atlanta, Georgia law firm today.
As a seasoned trial lawyer, our attorney, George Graves, has the skilled court intuition you deserve to have in your corner. Don't leave your future freedoms in incapable hands. Trust our attorney to handle your case with diligence and respect, then effectively deliver the evidence in your defense to the jury.
When you work with us, you don't only receive knowledgeable representation, you gain some peace of mind by knowing your defense is under the direction of a driven, competent attorney. Reach out to our Atlanta, Georgia firm today to learn more about how we can help.